Winter Wonderland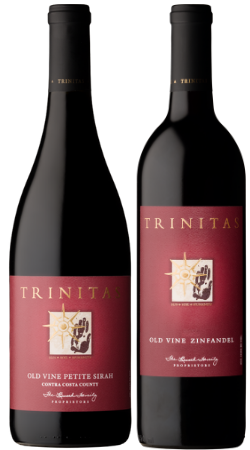 2014 Petite Sirah and 2015 El Dorado Zinfandel. These decadent reds will warm their table with the holiday spirit! They're incredibly inky, jammy, and intense, no matter how cold it is outside.
2014 Petite Sirah
If you are looking for a big, jammy, rich and inky wine, you've found it! The 2014 Petite Sirah is about as extravagant as it gets. The bouquet is loaded with ripe blue and blackberry fruit that is beautifully complimented by notes of baking spices. On the palate, this thick, concentrated and explosive wine shows off layers and layers of ripe berry fruit. Blackberry, black raspberry, black cherry are accompanied by delightful savory notes of toasted vanilla bean, black pepper, and caramelized sugar. This puts everything we love about Petite Sirah on full display!
2015 El Dorado Zinfandel
This glass staining and inky red wine is loaded with rugged personality. The rustic nose is full of freshly cut cigar, worn leather, and shrub spices. The mouthcoating palate explodes with flavors of dried currant, plum, and sour cherry.