Summer Sippers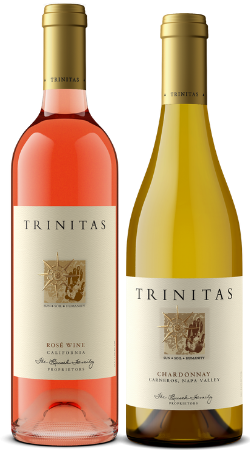 9+ Guests
2018 Rose, California
Cranberry, salted watermelon rind, and strawberry blossom make up the lovely bouquet of our 2018 Rose. The full-bodied palate treats you to lively red berry fruit and rose petals.
2016 Chardonnay, Carneros
Sweet aromas of lemon curd, dandelion, beeswax, honey, and vanilla waft from this golden colored beauty of a wine. The palate follows in tow, with intense flavors of Meyer lemon and honeycomb, which are accompanied by an incredibly satiny texture that is as smooth as can be. A solid core of acid keeps this focused despite its terrific heft, and drives this to a persistent finish of toasted vanilla. It's a wonderful combination of intense fruit, texture, and energy.
Have a question about how our Private Virtual Tastings work? Please contact our Certified Sommelier Sean Haarberg.