Shuck Yeah! Oyster Bar Release Party
Sunday, June 25th, 2023 11am-2pm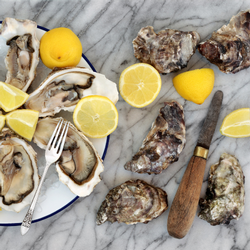 Event takes place at the Trinitas Cellars Tasting Room
You're invited to our Shuck Yeah Oyster Bar Release Party event on June 25th to celebrate the release of our new summer wines! Join us for a day in Napa filled with delicious oysters, amazing wines, and terrific company. We'll be releasing 2 new wines, both of which are sure to impress.
Whether you're a wine connoisseur or just enjoy a fresh oyster, this event is not to be missed. So put on your sunny attire and join us for this quintessential summer celebration. We can't wait to share our new wines with you and create unforgettable memories together.
Tickets are $60 for the public, and $45 for Trinitas Wine Society members.