Peace, Joy, and Brittle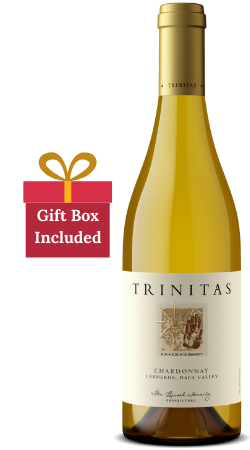 2016 Chardonnay Carneros and Chili Lime Brittle, packaged in our artful gift box. No holiday would be complete without brittle! Let our most beloved Chardonnay and Anette's Chili Lime Tortilla Tequila Brittle fill them with holiday happiness.

2016 Chardonnay
Sweet aromas of lemon curd, dandelion, beeswax, honey, and vanilla waft from this golden colored beauty of a wine. The palate follows in tow, with intense flavors of Meyer lemon and honeycomb, which are accompanied by an incredibly satiny texture that is as smooth as can be. A solid core of acid keeps this focused despite its terrific heft, and drives this to a persistent finish of toasted vanilla. It's a wonderful combination of intense fruit, texture, and energy.